The Guide
Our simple, step-by-step process for finding and customizing a quality wedding band you'll actually want to wear.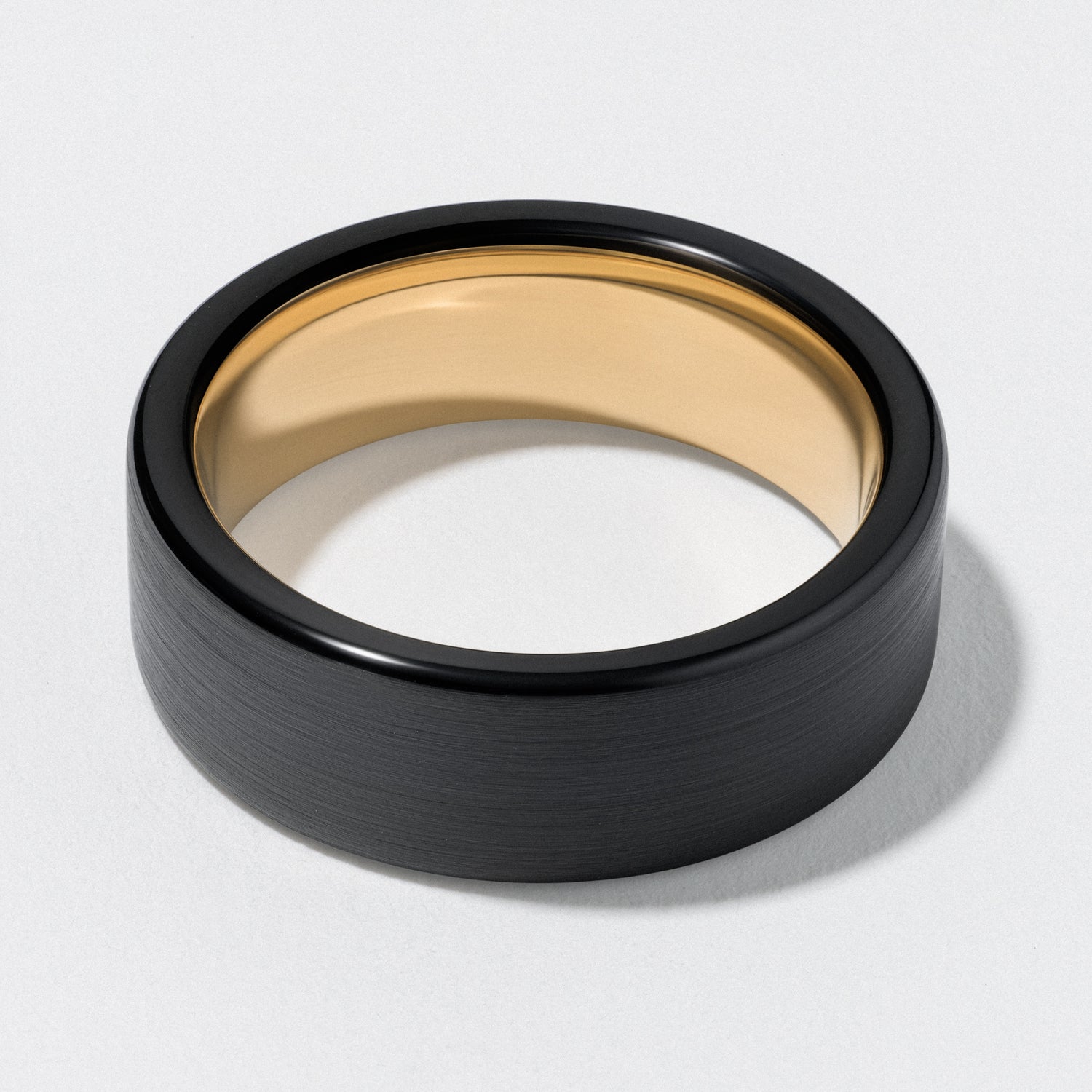 Pick Your Metal
This is a personal preference, but many customers select to match an everyday accessory such as a watch, an existing ring, or even a belt buckle. Whatever metal you are most drawn to is a great option. Choose a metal to start shopping by; Yellow Gold, White Gold, Rose Gold, Platinum, or Tungsten.
A few things to keep in mind when deciding on your metal 
Engraving is available on all of our gold bands. Tungsten bands, due to their metal make-up, are not engravable. 
Gold Karat the number tells you the purity of gold. The higher the number the more durable and vibrant color. Though these changes are very slight, that's why prices change as you toggle between karats. 
Platinum is a heavier metal. This isn't too drastic but noticeable when compared to a gold band.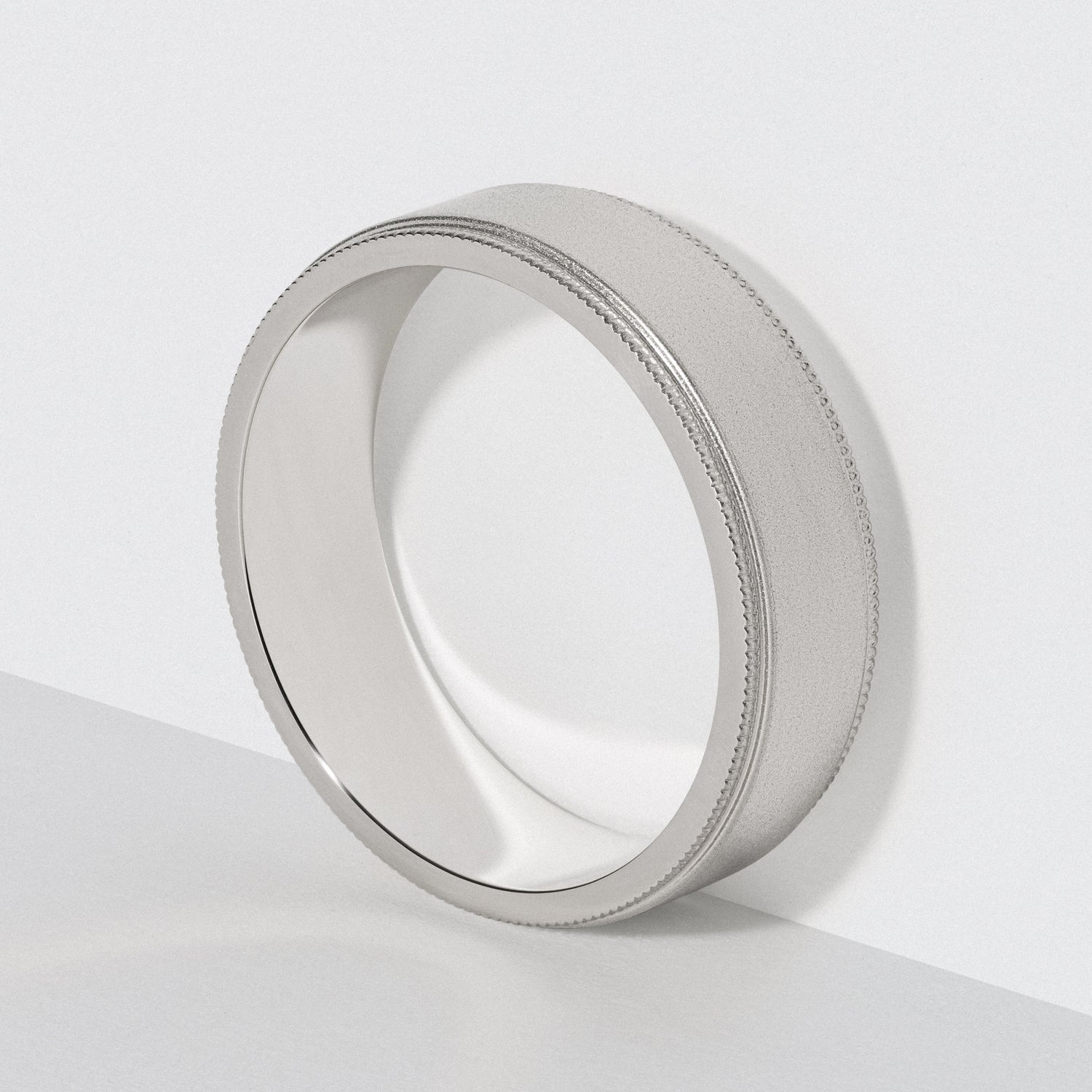 Choose Your Style
Like metal style is a personal preference, and many options can be combined (e.g., classic milgrain) to make your perfect ring. Here is a brief breakdown of some terms:
Classic vs. flat: Classic is a traditional choice. It's smooth all the way around and curves to fit your finger seamlessly. The flat shape has an edgier, more modern look and feel with a clear-cut edge and no-dome profile. 
Polish vs. matte: polish is a shinier finish and is the most common for wedding bands. Matte is more of a shimmer than a shine and will hide scratches more.
Milgrain: offered in both classic and flat shapes. It adds a unique beaded edge detail for a unique look. 
Diamond: different bands offer different diamond shapes and sizes. Wider bands have larger diamonds.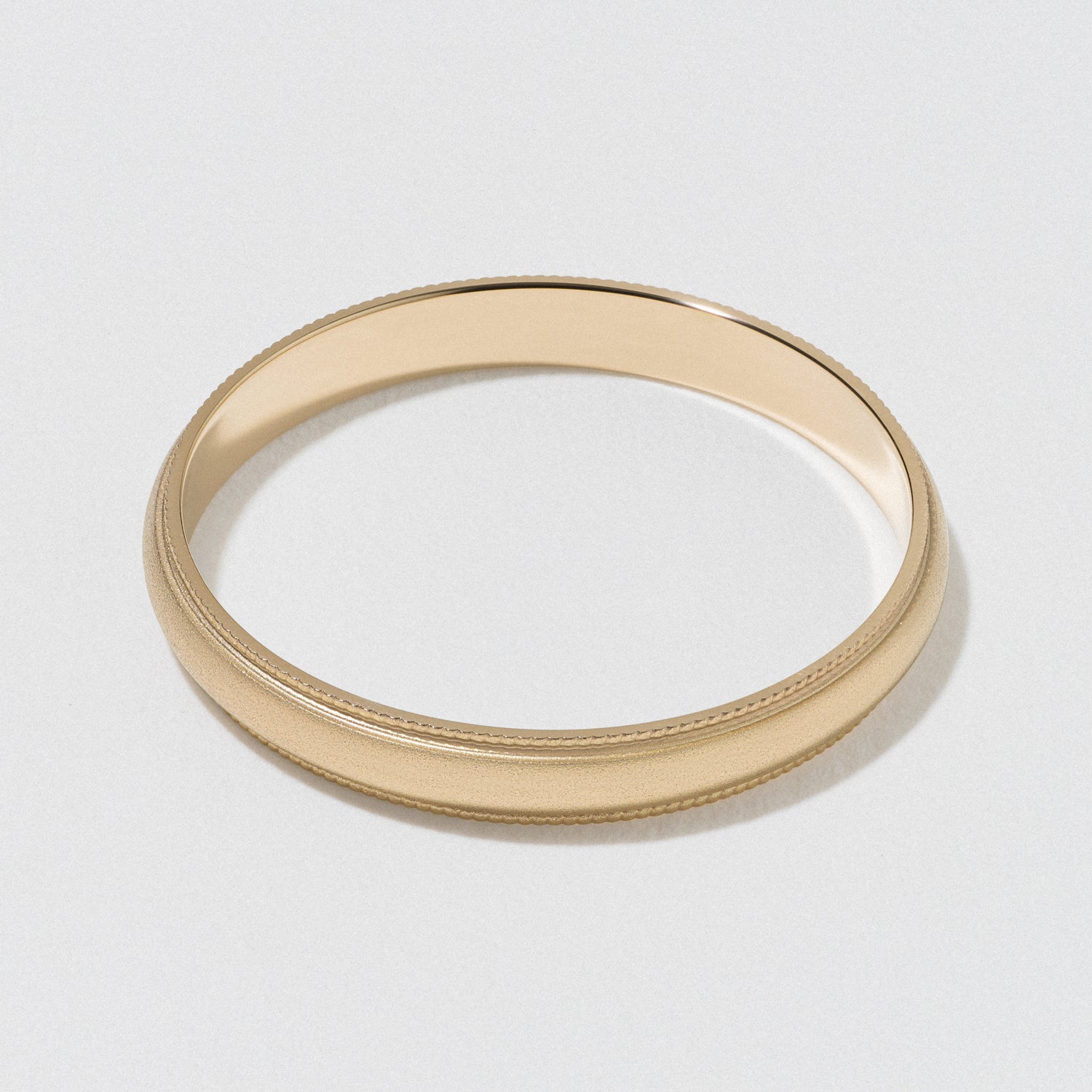 Pick Your Width
Width refers to the actual wideness of the band. Women's bands are available in 1.5, 2.0, and 2.5mm respectively. Men's range from 3.0 - 6.0mm.
If you aren't sure, the easiest way to try out a few different widths is with the Marke Home Try-On Kit.
Determine Your Size
The right size ring should fit closely but comfortably over your knuckle without being too tight. You should have to gently twist and pull to remove it. If your unsure of your size, use one of our Home Try-On option to help out.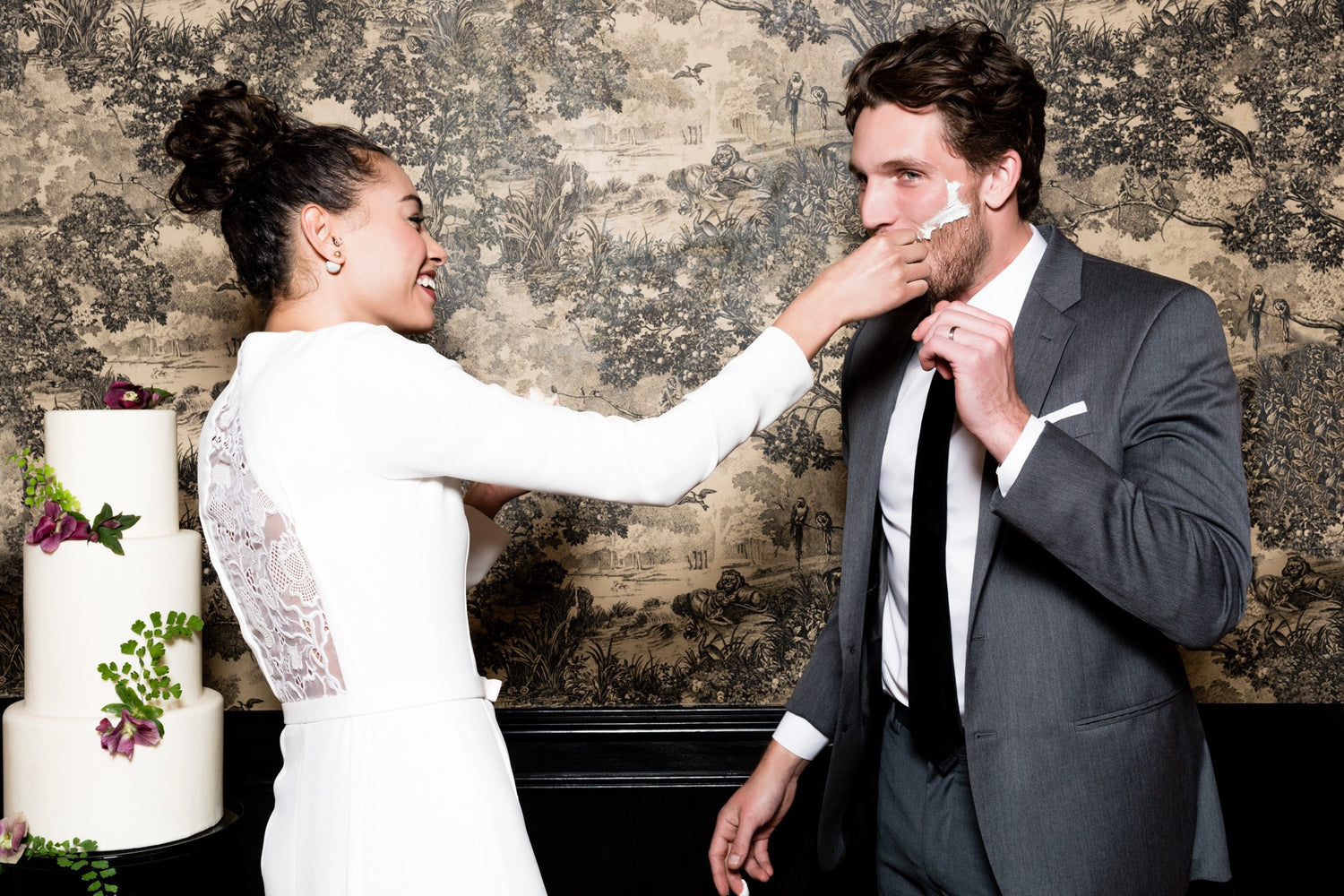 Get Your Ring
All ring shipments require a signature to ensure you have your band for your big day. We offer FREE shipping arriving within 8-10 business days.
For an additional fee, we can expedite your purchase.